News
Dream role at Netball Central for versatile Milicich
Details
Natalie Milicich will swap the world of high finance for high performance sport following her appointment as head coach of the Beko team as well as Zone Performance Manager for Netball Central.
Auckland's Milicich has spent the last 15 years as a finance manager, working her way into a senior management position but never losing sight of her first love, netball coaching.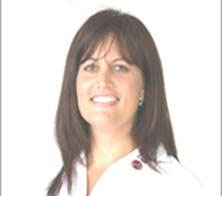 During her time in the corporate world, the experienced Milicich also forged a diverse and varied coaching resume across the Auckland, Waitakere and North Harbour Centres.
Traversing most coaching avenues, the well-credentialed Milicich has an impressive background which includes mentoring top secondary school and premier club teams, where she has coached Silver Ferns, coached at NPC and under-23 levels, while also assisting former Silver Ferns coach Yvonne Willering at the Northern Mystics in the first year of the ANZ Championship.
Intent on making coaching a career, Milicich has taken time out over the last two years to complete a sports degree, majoring in coaching and leadership, at the Auckland University of Technology (AUT), her appointment with Netball Central providing the icing on the cake.
``I'm absolutely stoked, it's such a huge opportunity and I couldn't be happier,'' she said.
``These roles at Netball Central give me the opportunity to use both my areas of expertise – a leadership role in the high performance area where I can use those skills I've learnt as a senior manager as well as now having that coaching experience, from the academic perspective.''
Milicich is currently in the Performance Coach Advance (PCA) programme run annually by High Performance Sport New Zealand which is devised to develop and improve the quality of coaching provided to pre-elite emerging athletes across all sports. She is also on the sport-specific PCA pathway with Netball New Zealand.
``Coaching is my real passion and that's why I was so excited with this opportunity,'' she said.
As Zone Performance Manager, Milicich will be responsible for the delivery of the Beko Programme, the competition that sits immediately below the newly-created ANZ Netball Elite League, programmes for New Zealand secondary school players as well as talent identification and development while also supporting the Centres and their work with age-group programmes.
Her vision is to grow, improve and keep players in the Zone while building a successful succession plan in the pathway to the Pulse.
In her more hands-on role as head coach of the Beko team, where she takes over from Yvette McCausland-Durie who has assumed the head coach role with the Pulse, Milicich is firmly focused on winning the title.
``Natalie stacked up as a really good fit for what we consider one of the most important roles in the Zone,'' Netball Central Director of High Performance, Wai Taumaunu said.
``Her desire to keep learning and creating opportunities demonstrates her commitment to improving and wanting to be the best coach she can be which we were also impressed with. She will play a key role in helping us develop both our players and our coaches through her roles as the Beko head coach and Zone Performance Manager.''
Milicich is set to start her Wellington-based role with Netball Central in early November.