What do Technical Officials and Statisticians do?
Technical Officials and Statisticians have an important role to play in our game. They are responsible for the accurate recording of the score, player statistics and the timing of the game.
What do I need to be a Technical Officials or Statistician?
Do you have good concentration, attention to detail, an ability to work under pressure and love working as part of a team? If you answered yes – why not become a technical official or statistician!
Who do I contact to become a Technical Officials and Statistician?
For more information on how you can get involved, contact Netball Central Zone:
Ann Hay, Umpire Lead This email address is being protected from spambots. You need JavaScript enabled to view it.
From there you can work towards achieving your Zone and Netball New Zealand National Technical Official accreditation, this can lead to officiating at:
NZ Secondary School Champs
NZ Age Group Champs
National Netball League
ANZ Premiership
World Youth Champs
Silver Fern Tests
Commonwealth Games
World Champs
Technical Official and Statisticians Online Resource Library
For the Technical Officials and Statisticians online resource library click here or for the INF resources click here
Sports Tutor Online Learning
The online Sports Tutor portal has been created to provide an environment for members of the Netball community to connect, access resources and complete qualifications for NNZ designed frameworks
For the online learning and development platform please click here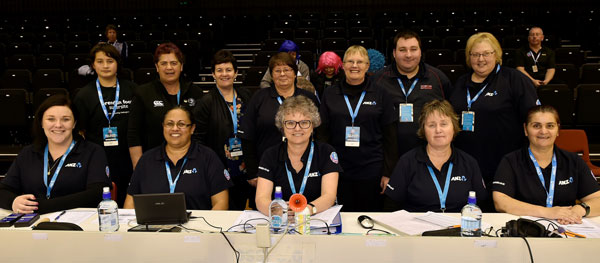 photos courtesy of Masanori Udagawa