NCZ Chair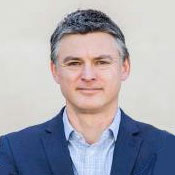 Warrick Dent
Warrick Dent is the General Manager of Events & Experience at the WellingtonNZ. Whilst at WellingtonNZ he has led the Major Events, Business Events (Convention Bureau) and Partnerships activities and the Venues Wellington business.
As well as previously holding senior commercial roles in sports administration, Warrick has been involved in sport for most of his life and is a strong believer in the benefits of sport and recreation for individuals and communities alike.
Being on the Board is a great opportunity to contribute to a sport that is loved by so many in our community in what is an exciting time for Women's sport in New Zealand.
NNZ Appointed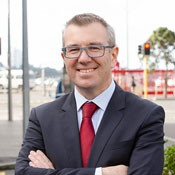 Scott Moran
Scott is a commercial and intellectual property law partner in the Wellington office of national law firm Duncan Cotterill and is Netball New Zealand's appointee to the board. Scott has held a number of commercial and not-for-profit governance positions and is currently a member of New Zealand Football's Executive Committee. When not working, Scott is an active social sportsman and is kept busy with his family, which includes three active teenagers.
Appointed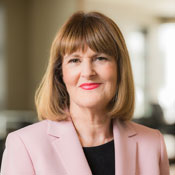 Mary Ollivier
Since February 2020 Mary is the Commissioner and CEO of Utilities Disputes Limited - an independent not for profit service which provides an accessible free of charge way to resolve disputes between consumers and their utility providers. Prior to this role Mary was the acting Executive Director and Director Regulatory of the New Zealand Law Society.
Mary joined the Netball Central Zone Board as she is passionate about netball and wishes to help contribute to its success as the most popular sport for women in New Zealand and globally.
Having been a player, coach, umpire, walking netball participant and committed fan Mary has a particular interest in promoting netball as a game to inspire women and girls to empower each other - including all cultures – no player can win without the team – and building confidence through sport.

Lucy Hickman
Lucy is passionate about women participating in sport and in particular netball. She has been involved for over 35 years with the game as a player, coach, umpire and currently manages junior netball at her children's school.
Lucy is a Chartered Accountant and currently is the General Manager Corporate Services at Te Hiringa Hauora/ Health Promotion Agency. She also sits on the Plunket board and is passionate about the health and wellbeing of our future generations.
Being a part of Netball Central Zone is not only a way to give back to the sport but to also be part of shaping the game into the future to keep inspiring females to live active lives.
Elected Representative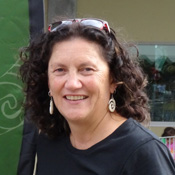 Fay Selby-Law
Fay is a lifelong netballer having been involved in all aspects of the game from player to coach, time keeper to board member and sometimes match reporter. She began her playing days as a school girl in Whanganui, before moving to the Manawatū where she is passionate about keeping Centre netball strong and vibrant. Having commenced her working life as a nurse at Palmerston North hospital she continues in the health sector as general manager of the National Sudden Unexpected Death in Infancy (SUDI) Prevention team with Hāpai Te Hauora Māori Public Health. As one of three community representatives, Fay brings a holistic health perspective to the board. She is keen to ensure Netball Centres representing every netballer across the region have a voice and a positive netball experience. Four children and 5 grandchildren with husband Brian guarantees they are followers of a range of sports.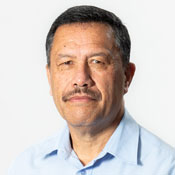 Charlie Howe
Director for Māori and Pacific MSD, previously GM for the ANZ having served 40 years with the Bank. Played and coached football/softball at a high level with great success. I love helping club's out in the local communities because that's where it all starts and finishes for sport in NZ. Spent 30 year's following my daughter around the netball courts and still doing so today. My wife Faye and four kids spent like most kiwi families running around from one sports field to another. It's time to put something back into the game and hopefully we can help the game develop even further in the central zone! I have four granddaughters coming through the ranks so might as well do the mahi now as I certainly want to be watching them play!!!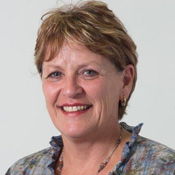 Barbara Moore
Barbara has been involved in netball in one form or another all her life and sees her role on the Board as an opportunity to support and help develop New Zealand's most popular women's sport across the Central Zone. Barbara captained her college A team, represented Western Bay of Plenty, served on the Wellington Netball Executive, and finished her playing days with the #1 Takuvaine (Rarotonga) team in 2002/3. During that time, she was also advisor to the Cook Islands Olympic Committee on IOC sports medicines.
Barbara currently works for Te Awakairangi Health Network, managing a team of clinical pharmacists working in General Practice alongside GPs and practices nurses. The pharmacists are responsible for optimising drug-related health outcomes and reducing drug related problems, as well as supporting patients with health literacy and chronic condition self-management.
---
Seconded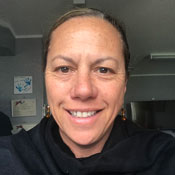 Oriwia Raureti